Scouts Aotearoa Youth Programme
Introduction
Welcome to the Scouts Aotearoa Youth Programme!
Kirikiriroa and St. Peter's Scout Group is committed to delivering the Scouts Aotearoa Youth Programme, a combination of all the activities, experiences, and learning opportunities that our youth members take part in throughout their Scouting journey. In essence, the programme is everything we do to develop young people.
Our programme places youth at the centre, and delivers personal development in adventurous, fun, challenging, active, and inclusive ways. Our programme brings out the very best of the fundamental aspects of Scouting that have been around for more than a century, yet complements the formal education of children, adolescents, and young adults.
Our Purpose
Kirikiriroa and St. Peter's Scout Group and Scouts Aotearoa are part of a global movement with a common purpose. Scouting is more than just a place for young people to have fun, it's about bringing out the best in our young people. Our purpose statement shows this very clearly.
The Scouts Aotearoa Purpose is: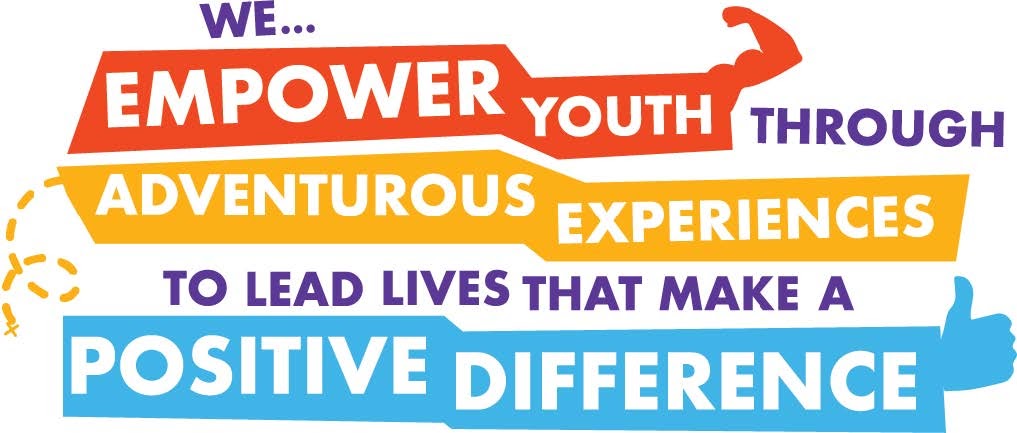 This purpose is made up of three core parts;
Empowering youth to gain confidence, take ownership of their adventures, and be the best versions of themselves.
Adventurous experiences that encourage young people to push their comfort zones, experience new things, and interact with the world around them.
Making a positive difference in our communities; this includes at a personal, local, national, and global level.
Everything we do in Scouting ties back to our purpose, and the programme is the facilitator of this.
Programme Areas: The What
A balanced programme should offer our rangatahi the opportunity to develop through a wide variety of experiences. We use the three Programme Areas to plan and organise all our activities.
The three Programme Areas are:
Adventure
Community
Personal
These Programme Areas correlate directly with our purpose.
The Programme Areas embed the Areas of Personal Growth (SPICES) across a wide range of activities. They are there to facilitate idea generation and youth development across a broad spectrum of activities, not be strict guidelines on which activities youth members must undertake.
Each of the three Programme Areas offers a wide variety of challenges and learning opportunities.
Adventure
The Adventure Programme Area is all about pushing the boundaries of youth members' comfort zones, and interacting with the environment around them. Activities in the Adventure Programme Area encourage youth members to give things a go, explore their world, spend time in nature, and push their boundaries.
Some examples of activities youth members might undertake in the Adventure Programme Area:
Try something new; shooting, skydiving, firefighting, ziplining, drive a tractor, eat a foreign food, cook something ambitious
Explore your world; go tramping, sailing, kayaking, or cycling, travel somewhere new, visit an observatory, take a virtual trip to the moon, climb a mountain, find a geocache
Push your comfort zone; speak in public, visit a haunted house, sleep outside, hold a wētā, try a high ropes course
Adventure planning; risk management, menu planning, looking after others, emergency management, equipment care, navigation, weather reading
Community
The Community Programme Area helps youth members learn about and engage with different communities, both local and global. Activities in the Community Programme Area encourage Scouts New Zealand Programme youth members to engage with their communities, learn about new perspectives, celebrate diversity, and think about their place in the world.
Some examples of activities youth members might undertake in the Community Programme Area:
Explore your community; visit a community location (fire station, marae, park, foodbank, place of faith, local council, etc.), invite a guest speaker, learn about your diverse communities
Engage with your community; take part in a community event (conservation week, pride festival, Christmas parade, Matariki), collaborate with another local organisation, learn about local politics
Help your community; volunteer at a local community organisation, get involved with conservation efforts, start a campaign about an issue that's important to you, collect for a charity, donate blood
Scouting community; run a night with/for another Section, attend a Group/Zone/National/International event, learn about historical or international Scouting, connect with Scouts that live in a different city/country, fundraise for your Group, take part in a Jamboree on the Internet (JOTI)/ Jamboree on the Air (JOTA)/Jamboree on the Trail (JOTT)
Reflect on your place in community; learn about what it means to be an active citizen, reflect on the different communities you are a part of, share your culture with others, learn about your heritage, find out about your rights and responsibilities
Personal
The Personal Programme Area covers opportunities that help youth members learn about themselves. Activities in the Personal Programme Area encourage youth members to try new things, share their interests, grow as people, and be creative.
Some examples of activities youth members might undertake in the Personal Programme Area:
Learn or develop a new skill; an instrument, language, Adventure Skill, sport, how to drive, paint, bake, or any number of other skills
Reflect on and learn about yourself; beliefs, identities, biases strengths finding, mental health, stress management
Develop skills for life; road safety, cooking, CV writing, keeping healthy, first aid, finance skills
Expand your leadership skills; conflict resolution, public speaking, communication skills, leadership styles, goal setting
Enhance your interpersonal skills; healthy relationships, bullying, peer pressure, teamwork skills, supporting friends
Explore your creativity; performing arts, music, storytelling, photography, game development, recycled sculpture
Scouts Aotearoa's Youth Development Policy, aligned to the principles and vision of the Youth Development Strategy of Aotearoa and international Scouting best practice, puts youth at the centre of all that we do at Kirikiriroa and St. Peter's Scout Group. It outlines the intention of the Youth Programme to be flexible and adaptable to an individual's personal learning ability and needs,