Kirikiriroa and St. Peter's Venturer Unit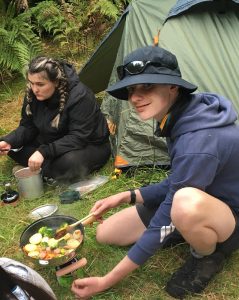 The Kirikiriroa and St. Peter's Venturer Unit, for school years 11 to 14, meets Wednesdays from 1900-2100.

The Kirikiriroa Venturer and St. Peter's Unit programme offers exciting, fun, real-life, hands-on experiences for Venturers.
By taking a step up in leading and running their own activities, Venturers learn to nurture an active, healthy lifestyle; acquire the knowledge and skills for life and career development; and participate in thrilling outdoor adventures.
Weekend events, extended hikes, camping, space for reflection, community service, and more, round out the Venturer experience
Kirikiriroa Venturer Unit creates and runs its own programme and uses the experiences to push boundaries and encourage its members become leaders in their communities.
As a Kirikiriroa and St. Peter's Scout Group Venturer you will:
Create lasting friendships and connect with others across the country.
Plan and lead your own adventurous experiences.
Learn important skills for life and tackle the big issues facing the young people of today.
Create a positive impact in your communities.
Participate in national and international events, like Venture, Waikato regional camps, national schools, and world jamboree.
Have tons of fun!